EYE CARE FOR YOUR FAMILY
Come see our designer frames and our friendly staff!
May 10, 2017
Eye Doctors Weigh In: How Smoking Can Harm Your Vision &...
Apr 30, 2017
In honor of Sjogren's Awareness month, eye care providers are...
Welcome to Ciambrone Vision
Our independent optometrist eye care practices are conveniently located at Walmarts in Kissimmee and Lakeland, Florida. Our eye doctor now serves you at a second location, the first in Kissimmee, and the second in Lakeland! We offer a comprehensive range of eye care services in both of our offices, to preserve your eye health and improve your vision.
Great Eyewear and Eye Care in Kissimmee and Lakeland, FL
Ciambrone Vision is conveniently located inside Florida's Kissimmee and Lakeland Walmart stores – schedule an appointment today. If you have a moment, please give us your feedback about our site and your experiences with our Practice.
Dry Eye Syndrome is an ongoing condition that treatments may be unable to cure. But the symptoms of dry eye—including dryness, scratchiness and burning—can usually be successfully managed. To learn more about Dry Eye Syndrome, click on the link below.
Glaucoma is currently the second leading cause of blindness in the United States, with an estimated 2.5 million Americans being affected by the disease. See your eye care practitioner routinely for a complete eye examination, including a check of your IOP.
What Our Patients Are Saying...
Dr. Ciambrone is the best. Humble, intelligent, and very caring towards his patients and staff. Would highly recommend him!...
Ciambronevision.com website was very user -friendly when I scheduled my exam. I arrived early, they took me in straight away. The exam was very thorough, all of my questions and concerns were answered to my satisfaction. The office staff was very knowledgeable, and they really made my experience an enjoyable one....
Dr. Ciambrone is very professional and friendly. I could tell he is passionate about his job. He answered all my questions concerning my vision. The staff welcomed me with a smile!...
Thanks to Dr. Ciambrone and his staff for making my visit a pleasurable one! They were very professional, knowledgeable, and helpful. And did I say friendly? Yes, they were friendly as well. They do a good job of making their patients feel welcomed and comfortable. My examination went smoothly. My eye...
Fantastic experience!! Dr. Ciambrone and his staff were great. I took my son in as a walk in and they were able to squeeze him in and help him with his contact issues. My family will be visiting this office for all our vision needs....
Dr. Ciambrone is the best optometrist out there. He makes sure you understand anything concerning your prescription and really cares and respects his patients....
Dr. Ciambrone enjoys the challenges of fitting all types of patients with the perfect contact lens, including specialty lenses. He also specializes in treating eye health issues, particularly red eyes resulting from infections or allergies for all ages, including children and geriatric patients. Dry eye patients come to him as...
Focus Your Attention On These Key Areas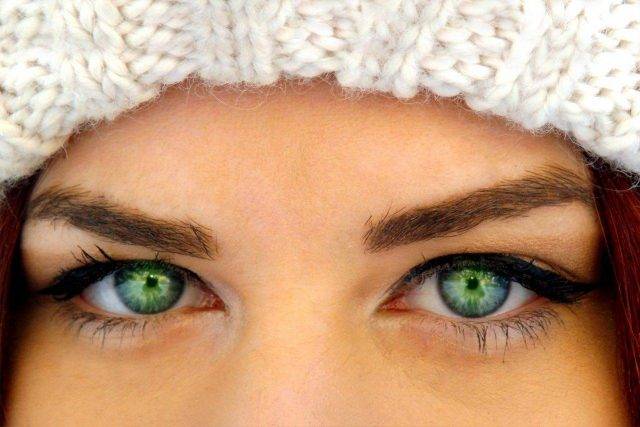 Contact Lens Fittings
Disposable contact lenses are extremely popular these days. As an alternative to hard lenses of the past and rigid gas permeable lenses of today, they are considered to be far superior in comfort and wearability.
Optomap® Retinal Exam
The optomap® Retinal Exam produces an image that is as unique as you fingerprint and provides us with a wide view to look at the health of your retina, and it's fast, easy, and comfortable for all ages.
Focus on Eye Nutrition
Often times we recommend ways to improve ocular and vision health. Ocular nutritional therapy is vital to helping improve ocular health. We recommend EyeScience® for ocular nutrition therapy!
Looking for an Optometrist in Kissimmee and Lakeland?
Our optometrist takes the time to explain the results of your eye exam, describe your options and listen to your eye care needs. Because maintaining good eye health is an ongoing partnership, we encourage you to ask questions and share your health information, which could be vital to monitoring, diagnosing and treating potential vision problems.
4444 W. Vine St. Inside the Walmart Vision Center
Kissimmee, FL 34746
5800 US HWY 98 N Inside the Walmart Vision Center
Lakeland, FL 33809